What: This is a collection of brief annotations for anthems presented by my church choir. It includes some of the great classics of Western sacred choral music. These annotations are the simple result of basic web research, and I've purposely kept them as short as possible, while still conveying some insight into what the congregation is about to hear. For the most part, my annotations focus upon the lyricist (writer of the words), because the composer is usually annotated in our church bulletins. Following each annotation is the text (lyrics) of the anthem itself.
Why: Some time ago, as we were about to present an anthem in Latin, our choir director suggested I first read the text in English, so that our congregation might gain a deeper appreciation of the entire composition. A bit later, I was again asked to read the text of another anthem simply because the words themselves were so deeply moving, and also because in many cases, choral anthems are purposely composed using text phrases interwoven by various sections of the choir, rendering an emotional beauty which, unfortunately, can make understanding of the specific words difficult. Thus, in the anthem listings presented here as poetic lines, such overlays as well as some repetitious phrases have been removed. As I continued to read these lyrics each Sunday, we decided that a brief annotation preceding each might help to deepen our congregation's appreciation of each anthem.

Whenever this audio icon appears, you may click on it to hear me read that document.
Who: I'm Jon Larimore, President of our choir at the time I created this site. I've worked for many years in concept, design, editing, and presentation of communications media including film, video, television, radio, web sites, and exhibits; as well as the technical aspects of sound, computers, electronics, studio and venue design, and exhibit automation; and some of my most enjoyable work has been voice-overs in radio, exhibits, film, and TV. Members of our congregation seem to enjoy my readings, and I hope you find these copies of them useful. Note that in some cases, a few of these annotations have also been written by others, in which case I've tried to duly credit them.
Where: These have all been read at Clarendon United Methodist Church, 606 North Irving Street, Arlington, VA 22201.
When: The date (or dates) you see at the top of each represents a date it was read, and otherwise bears no relationship to the anthem content itself. As we present each new anthem annotation, I hope to add it to this collection.
Notes:
This web site and its contents are my own creation and have no official connection to Clarendon United Methodist Church.
Where anthem lyrics are not directly quoted from Scripture or other public domain sources, they are frequently copyrighted by their author or publisher. While you are invited to freely use my annotations for any reasonable non-profit purpose, the anthem lyrics presented here are for reference context only, and are not offered for public performance. Should you wish to use them in that manner, please purchase copies from your local or on-line sheet music store. Standard Notice and Takedown procedures apply here, and I'll be glad to quickly comply with any appropriate requests from valid copyright holders.
Should you choose to quote my annotations, I'd appreciate a credit to this web address: https://zzapp.com/anthems. Note, however, that any permissions regarding the anthems themselves are not mine to give.

To contact Jon by e-mail, click here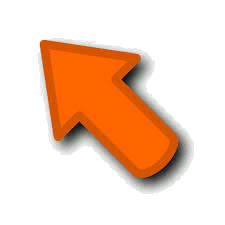 Return to Jon's Anthem Annotations